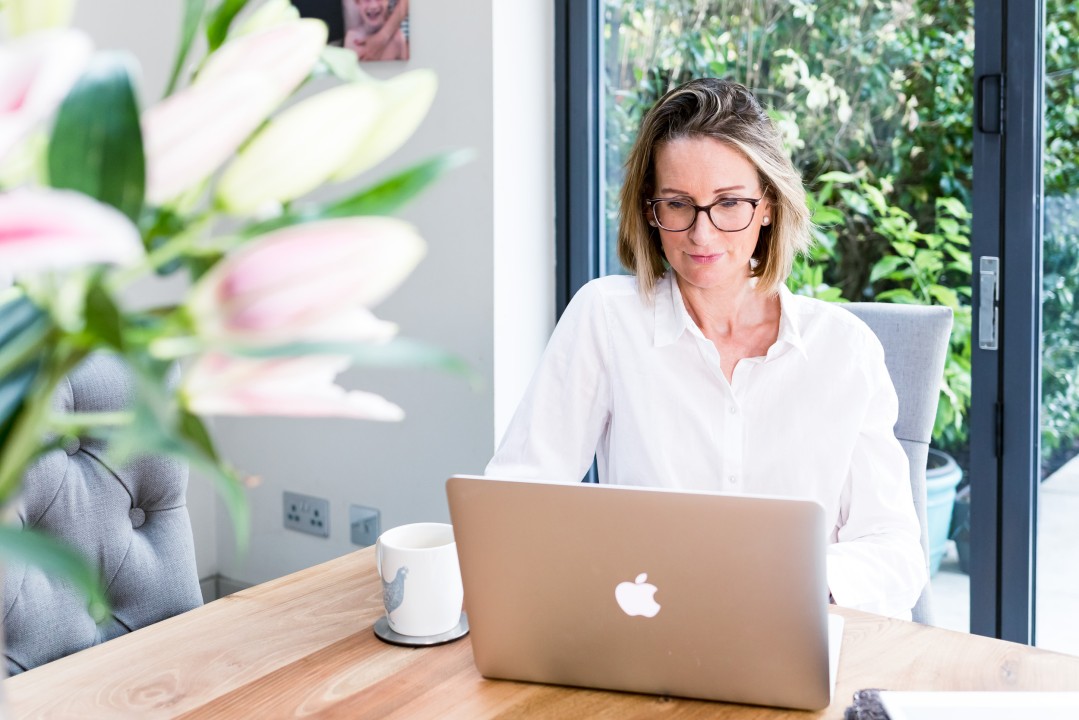 Right now, we are all coping differently.
You might be feeling like you need to step back.  That you need room to breathe, to gather your thoughts. Or you might be itching to transform, to grow and to implement change.  As a leader, you know you should be role modelling, leading now more than ever.  But what if you don't feel up to it, or know what to do next?
We cannot ignore some of the difficulties this situation is presenting us both personally and professionally.  I know myself that whilst professionally my business is doing ok, the personal impact of coping with this has bought some of the internal battles I had dealing with cancer right back up to the surface.
I am one of the lucky ones, I am pretty self-aware and have a tool kit to help as I navigate the ever changing emotions, but even I have days where I have to dig much deeper, step back and pause to work through the changing landscape.
SO, what is the right thing for you to do right now?
How should you be responding to this situation you find yourself in?
Honestly, it has to be what is right for you.  Though obviously I recognise that if you have a team, investors or shareholders; you need to satisfy their needs right now too. You might have worn yourself out already furloughing your teams and are just needing time to gather your thoughts and regroup.
I can encourage, inspire and advise you to seek out the opportunity, that there may be room for rebirth, refresh, a new venture, an overhaul so you can come out of this fighting.
BUT, you might not have the energy.  You might only have what it takes to survive, not necessarily to thrive.
You might be struggling to find the head space to work out the best next step for you to take.
Here are some of my insights that might help….
It is December 2020 and you reflect back to now – what do you want to have done with this time?
I won't lie, I have been torn between seeing the opportunity to have much needed precious time with my boys and husband that I probably won't see again in my lifetime, versus the driven Leigh who both needs her business to grow and has massive aspirations to create a lasting impact through this.  But what is right for you?  What do you want to take from this?  To achieve?  To be?  To some degree, you do get to decide.  Prioritisation is the key word for me right now.  Whilst I might want to do other stuff, to work on the strategy I had mapped out for 2020, it isn't priority.  I have reviewed what feels most important and will help both my boat move forward, my clients and ensure my family get the support they need to.  Prioritisation is me looking at where I can have the greatest impact – both at home with my family and in my business.
What do you need personally?
Here is the thing.  You will be riding a sea of change right now.  One day you may feel good and optimistic, the next you may feel fear and anxiety.  Then you may jump back to feeling good again.  Even though I have never felt this magnitude of a crisis, some of what I went through with cancer is feeling very familiar right now.
You might not believe me, but we are going through the change curve which is much like grieving.  The sooner we can reach acceptance, the easier it will be to execute and take action.  However, there is no magic wand to get you there.  Even when you think you have it figured out, your resilience and resolve will be tested like never before.  Your mental strength and positive self-leadership through this is critical.
So, what do you need right now?  What help and support do you need to help you navigate through this?  Are you talking to people that can help?  Are you leaning in on friends, family, colleagues?  Who can help you lead yourself through this?  Do not try and deal with this alone.  You may struggle, you may not.  But don't try and deal with by yourself and don't beat yourself up when you are having a rubbish day.  I maintain that it is ok, to not be ok.  The key is not to stay there for too long.  What lifts your mood?  What gets you motivated? How you help move yourself from this pass of limitation to the path of possibility?  Look out for the triggers (I call them potholes) see them in advance and look out for when they are coming, so you can start to move around them before they hit you and burst your tyre!
What do your team need?
Some of you won't have a team, therefore this won't be relevant.  For those of you that do, you will all be in different situations.  Some of your team will be on the frontline serving and delivering in a challenging situation.  Some may be furloughed at home.  Others may be working from home in a very different environment to what they are used to.  How are they feeling?  What anxieties do they have right now?  What resilience and resolve can you help them with?  What mental health support can your company provide? What skills can you help them develop?  What support can you give them?  Are you checking in on them?  Living out the values that you hired them against?  Being the leader that they need right now?
Your team need you to lead, whether they are working or not.  Taking care of them right now is critical as you take them on this journey with you.  Keeping channels of communication open, encouraging them to share their highs and lows and looking at how you can support them differently so that they too can survive or thrive through this process.
What do your existing clients and community need?
You may need more business, but now is not the time to neglect your loyal and committed customers.  You need to make sure that you support them, check in on them.  Ask what they need that maybe they didn't need before.  How can you meet these needs?  Does this create an opportunity in your business or could you partner with someone else to support them?  They need you right now and they will remember who showed up for them during this time.  You need to ask, listen and respond.
What assets do you have that you could leverage?
I mentioned recently that 2 brothers who live locally to me are normally black cab drivers now without any revenue.  They very early on brainstormed their options and have used their assets, which in their case is their black cab.  Creating a brand new business, sourcing and delivering fruit and veg.  in just a couple of weeks, they have a growing customer base, a social media presence, a brand new website and are adding new lines to their product base as need grows.  I know, because I was one of their first customers! Super inspiring and an extraordinary way to respond.  What do you have that is an asset that is under-utilised right now that could meet current need and potentially become a whole new business?
How could you offer what you do differently?
The current products you offer your customers; how could you offer this differently?  I have seen restaurant owners switching to take away options, offline businesses moving online, workshops being converted into digital products, online summits to share knowledge and experience.  What is it that your customers love to purchase from you that they still want and need, but you need to provide it differently?  This then can create a new product into your model, meaning that even when we come back together face to face; you still have an alternative way to deliver.
What do you love to do? 
Maybe you cannot diversify, adjust; but you can leverage your strengths, your passion and develop yourself or a new idea.  What is a burning desire that you haven't fulfilled because you have been knee deep in the day job?  I have seen side businesses or passions becoming prominent, taking centre stage.  When our back is up against the wall, amazing transformation can appear if we decide we have the drive and energy to make it happen.  How can you make this happen now?
What do you have already in your wizardy that your clients need?
A digital course, a short term solution (like my pop up mastermind), your 1:1 programme that you could offer as a group online programme?  Where could you offer a refined version?  Reduce the cost, make it available to more people online, but still ensuring that you meet your own needs?
How can you keep showing up?
Maybe you cannot change anything.  Maybe you don't have the energy or the time because you are home schooling to physically deliver right now face to face.  That doesn't mean that you have to hide away.  Now more than ever is the perfect time to be present.  Marketing and staying at the forefront of your clients and communities mind, means that when the tide turns and cash starts to flow again and your services become in demand; then they will remember you because you were there with them on the journey.  Develop relationships, create trust and credibility now that will last.
What skills do you have that you could offer?
Maybe your audience have been massively hit, they don't physically have any cash to work with you.  You might be able to offer something of value for free during this time for them.  I maintain my belief that we should keep cash flowing and not undermine our value, but equally having a combination of added value is key.  This could be that you give more for a short period to your paying clients and you could offer some free value to your community who are your ideal clients and potentially may want to work with you in the future.  This again can show your credibility, build trust and relationships.
What opportunities are out there?
Some businesses right now are thriving.  Needs and behaviour have changed and some products and services are growing in demand.  Eg: food retail, online business providers; there are some industries with cash to spend and seeing massive growth.  Equally, some prices for services have been discounted and value is available for you too.  What do you need that could help you right now?  How could you leverage this opportunity to help you grow your business through this?
What could you do behind the scenes?
Are there jobs in your business that you are just not getting the time to do?  Will they impact your business growth and efficiency?  Now could be the perfect time to refine them.  Review your customer journey, sales process, marketing, strategy, business model, product mix, profitability, look at your systems, operations, automation.  How awesome could it be to at least come through this knowing that you are ready to hit the ground running and your list of to do's is DONE!
BUT, most of all, be kind to yourself and to others through this process.  This will test each of us.  We are all different but together we are so much stronger.  Lean in, collaborate, get creative and do what feels right for yourself, your family and your business.
But please know that when we open our mind to it, opportunity can come from adversity.  I have personal experience of this.  Whether your chosen strategy is to survive or thrive, looking inwards at your own personal leadership, any inner work you need to do on yourself, how you approach your thinking and give yourself the space to get creative will be critical components to support you.
Wishing you safe through this journey of change.
Leigh
x
If you need help with your next steps, why not book a taster session with me.  A fresh pair of eyes on your business, no obligation to work together, at a third of the price of a normal 1:1. I have opened up 7 slots across April and May. I would love to help you.  https://yourspace.lpages.co/taster/