We live in an ever-changing world, with an abundance of opportunity.  And with this comes the need for organisations and their teams to be increasingly agile and adaptable.
Those most likely to succeed will recognise the importance of their people. They'll look for ways to develop high performance, in a way that affords stretch and continuous learning.
I recently shared research from The International Personnel Management Association (IPMA) which suggests that 'ordinary training' typically increases productivity by 22%. But when combined with coaching, training increases productivity by a staggering 88%.
And when you then leverage your strengths in coaching, research shows a 36% increase in your performance.  
36%. That's massive!
I've always been an advocate of 'do more of what you love.' Identifying and leveraging your strengths plays to this notion.  Where possible, I have always encouraged my leadership partners to ensure both themselves and their own teams are on the 'right seat on the right bus.'  
It's human nature to respond well to a positive environment and encouragement, rather than the threat of consequence of 'not doing something well.'  Positive psychology is aimed at helping people optimise their potential and become happier and more successful at work.  It emphasises what is right, rather than what is wrong.  It's backed by strong evidence that focusing on strengths and other positive qualities helps us live better, more successful lives at work and outside.
It was my fascination with this subject that led me to become accredited as a Master Strengthscope®  Practitioner.
Strengthscope®  is the only strengths assessment registered with the British Psychological Society as an accurate measure and predictor of work-based strengths.  Its strengths based psychometric profiling enables a whole new level of self-awareness.
And it matters. Because developing high levels of self-awareness is the first step in moving into high performance. 
It lays the foundation upon which emotional and social intelligence is built and helps leaders link their emotions to the effectiveness of their interactions with others.
Strengthscope®  defines strengths as underlying qualities that energise you and you are great at (or have the potential to become great at.)
Strengths are those natural qualities that energise and excite you the most.  It is these that will determine how engaged you are by a task and how you will stick at it.
They differ from our competencies.  Whilst our strengths reflect what energises us, competencies are learned skills, knowledge and behaviours we have developed. We are not necessarily energised by our competencies in the same way as our strengths.
Research over the past two decades shows that strengths provide us with the greatest opportunities for development and growth.They are the areas where we can achieve our highest performance, if we deliberately build skill, knowledge and experience over time.
Your highest performance firstly requires you to build greater awareness of how best to lead in a way that leverages your strengths. And in doing this, you can also address the areas that might pose a performance risk.
There are three main types of performance risk:-
strengths in overdrive;
limiting weaknesses;
other sources of interference – internal and external (eg perceptions, beliefs, triggers, blindspots, blocks.)
When focusing on leveraging strengths, it is equally important not to ignore these risks.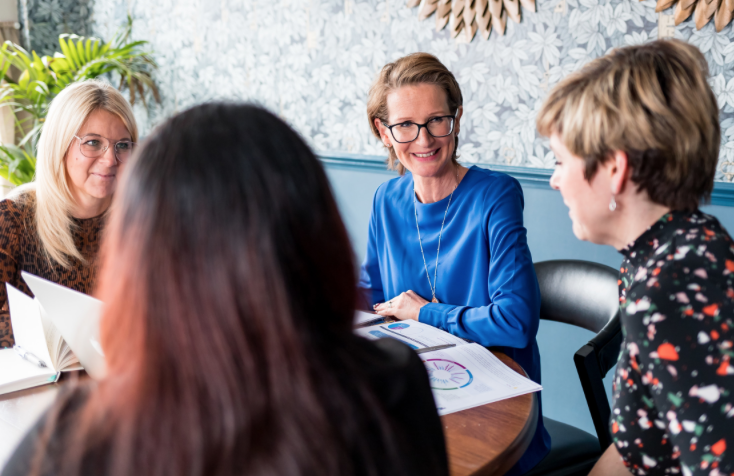 Having an attitude or mindset that helps you focus on your strengths and solutions – rather than your weaknesses and problems – is one of the keys to achieving your highest performance levels.
Awareness of your mindset can make or break your performance.  Becoming self-aware of the path you are on at any given time, seeking to understand; is it a mindset of 'possibility' or one of 'limitation'? What triggers you to change course? What strategies can you implement to stay on your path of possibility?
An analogy I often use is one of pot holes.  Pot holes are inevitable (particularly on our UK roads.) If you can get better at seeing them coming and learn strategies to steer around or get over them without derailing, you are one part through the battle.  Not seeing them and falling in will massively slow your journey, may cause additional issues for you to have to address and ultimately take you a while to get up and out of.  All of which would mean your journey of progress to high performance slows right down.
Our greatest opportunities for highest performance and career success come when we bring our strengths and skillset together. 
We also need to also ensure that our strengths add value to the role that we do and are closely matched to the direction and tasks that we undertake (hence the right seat, right bus reference.)
By considering all of these points; developing awareness and closing the gaps, you give yourself the greatest chance of becoming skilled and competent in the strength areas that you are naturally energised by.
Think of it like building muscle strength. The more you develop and practice using and leveraging your strengths, the more skilled you become in using them across different situations.  Your zone of high performance will grow and grow, boosting your results and achievements.
By making a conscious effort to understand your strengths, building and leveraging them; you will take a giant step forward in your effort to become more energised, engaged and successful at work.  You'll also find new ways of working with others to build positive, complimentary relationships and high performing teams.
Back to my earlier point; all of this will help you and your organisation compete and thrive in a volatile, uncertain and fast changing world.
If you've found this helpful, click here to download your (free) copy of '3 Steps to Better Leadership Skills' which has more tips to help you step even further into your brilliance.
Your Strengthscope® assessment focuses on how you can be at your best and most energised at work.  It empowers you to tackle performance risks in a novel and strengths-based approach. It also accepts that you are unique and will have different pathways to results. To find out more about discovering your strengths through a Strengthscope® Assessment and Coaching Package with me, just click here. I'd love to help.
Here's to leveraging your strengths!
Leigh